A Diverse Community of Faith
We are learning what it means to be dedicated to God, to each other, and to the world around us.
The College Church of Christ exists to encourage and equip Christ-followers as they live out the mission of God in their schools, workplaces, homes, and neighborhoods.  Learn more about us.
2018 Yosemite Bible School Registration is Now Open!
As of May 21, GIRLS REGISTRATION IS NOW CLOSED. Limited spots for girls are available in select grades. To inquire regarding limited availability, please send an email to ybc4kids@gmail.com.
Start here for information about the camp and to register
---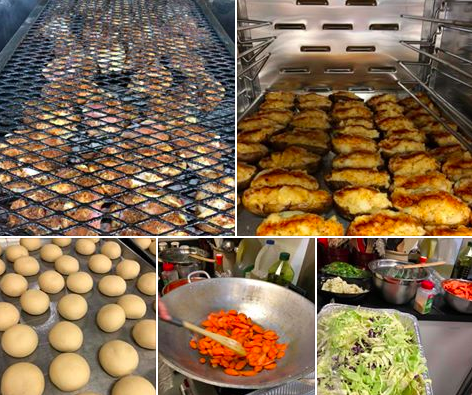 Please join us on Wednesday nights at the church building in the Fellowship Hall from 6:00-7:00 for dinner and fellowship.  These are some recent pictures of what was prepared by on one of our resident chefs, "Lee Smith."  
If you are free on a Wednesday night, feel free to join us.  First time is free.  After that the costs is $4.oo per adult and $2.00 per student.  
If you have other ideas of how we might serve our community and get to know our neighbors, let us know by sending an e-mail to ccocservethecity@gmail.com. 
---
Amazon Smile – Fundraising Tool – We now have a fundraising tool through Amazon. It's called Amazon Smile. Folks who sign up for it allow us to get a tiny portion of each purchase.  You can sign up at this link.